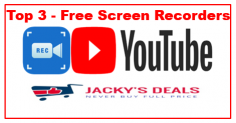 Top 3 Free Screen Recorders For YouTube Videos
Creating a YouTube channel is a great way to earn money from Google Ad-sense, especially when you are creative ones. There are thousand ways to start your channel such as creating how-to videos, software tips, funny videos or training videos and so on. Famous YouTubers often use free screencast software (or free screen recorder) to create, edit and share their videos to YouTube. That's what I come in today.
Let's take a look at the best features of a good screen recorder for YouTube videos:
Intuitive interface and easy-to-use
Record full hd video in MP4 or AVI format.
Take screenshot and save it in JPEG or PNG.
Edit recorded videos with basic tools: cut, trim, crop, zoom and pan and so on.
Add annotations to recorded videos.
No watermark or time limit.
Okay, these are basic features of a good free screen recorder you may want to get.
Let's see them now!
Top 3 Free Screen Recorder for YouTube Video
No.1: ActivePresenter
ActivePresenter is a free and powerful screen recorder you must try for creating YouTube videos. It lets you record full screen, fixed area, locked application with your webcam, audio from microphone and system sound. Added to that, you are able to edit recorded video with its built-in video editor. Here you can cut, trim, crop video, add a blur area, add text and closed caption to your video easily. The tool also comes along with advanced video editing features like Zoom-n-Pan, Picture in Picture, Chroma key or Text-to-Speech option. Most importantly, ActivePresenter is completely free to download and use as long as you want. It has no watermark or time limit in the exported videos.
PROS:
Simple to use
Safe to download
Record full HD video
Record webcam
Record audio from mic and system sound
No lag, lightweight recorder
Edit and add annotations to video
No watermark, no time limit
Add animations, transition effects to video
Have chroma key, low-third video, text to speech, zoom and pan.
CONS:
Lack of 4K video editing feature.
Not suitable for recording DirectX and OpenGL game-play.
No. 2: Apowersoft Free Online Screen Recorder
When creating YouTube videos, you may want to upload your recording directly to YouTube or draw a line, add numbers, texts and so on directly to your recorded videos. All these features are available in Apowersoft free screen recorder – online version, mean no download is required. So, for creating how-to videos, product demos for YouTube, you can give Apowersoft a try. It is a free program, no watermark, no time limit and compatible with Windows, Mac and iOS. If you'd like to use this application, go to its home page here!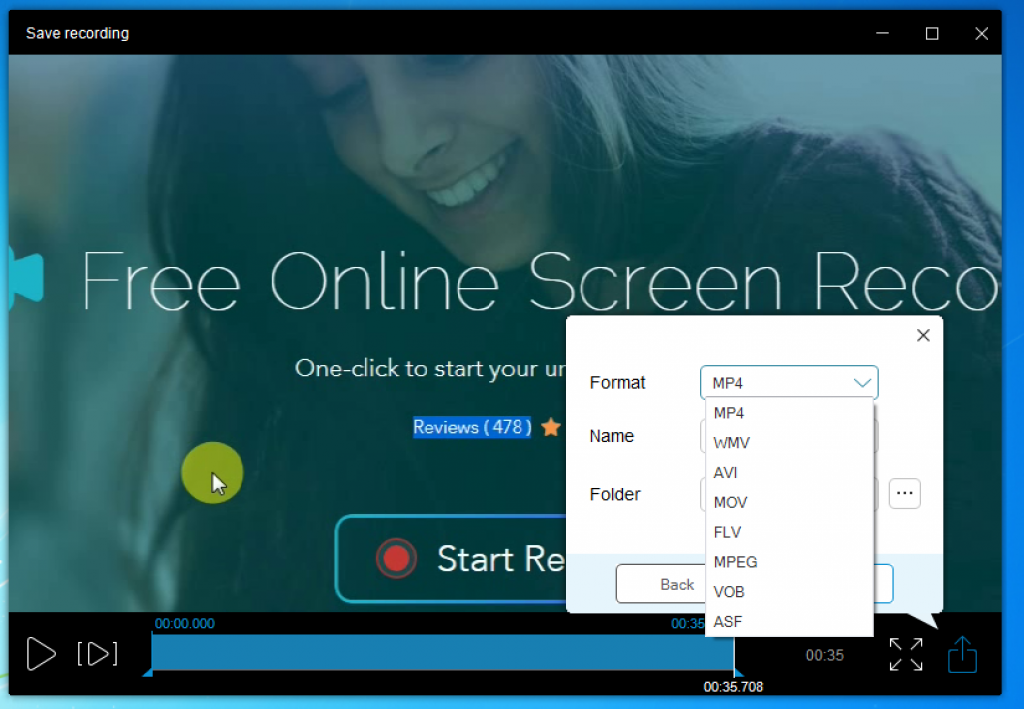 PROS:
Record full screen video or customized part in full HD
No download, no java is required.
No watermark, no time limit.
Integrated with real-time drawing tools.
Upload recording directly online.
CONS:
Lack of professional video editing features.
No. 3: VSDC Free Video editor
In consideration of the said important features of a good screen recorder for YouTube, I highly recommend you try VSDC free video editor. This is a 2-in-1 program like ActivePresenter which means it is possible to record your computer screen, edit recorded videos and export it into various formats. Added to that VSDC comes along with fantastic video editing features that you can only expect at professional video editors. Unfortunately, VSDC Free Video Editor is only available for Windows.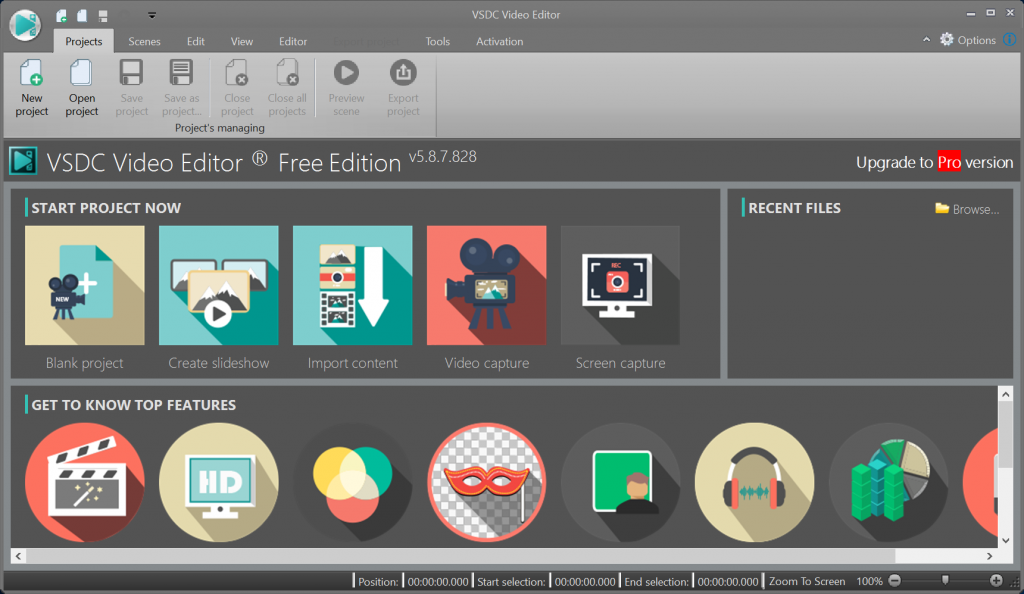 PROS:
Record full screen video and audio
Choose to record multiple screen
Record mouse cursor
No watermark, no time limit
Edit and export video in various formats.
Add annotations, texts and effects to video
CONS:
For Windows only.
Can't record screen and webcam simultaneously.
Download VSDC Free Video Editor
Final words
I know that there are many other free screen recorders for YouTube videos out there. If you know any great tool, don't hesitate to share with us at the comment box. We'd love to hear from you. If you have any question about the above mentioned tools, feel free to ask any time.
Jackydeals.com is the best place for you to find verified software coupons and special deals on Amazon. Don't forget to visit our site frequently to stay up-to-date with our latest posts.