Get 20% Off Filmora Lifetime Licesne discount coupon code for Windows to save your money now. Normal price was $59.99 on their site. Now is $47.99 only. You save $12 with this deal. The code is valid only when you follow the link on our site. Don't miss it! This coupon is applied for Filmora video editor Windows personal license.
How to Activate Filmora for Windows discount coupon code?
Step 1: Click Get Coupon on top right of this post. A pop-up window will appear.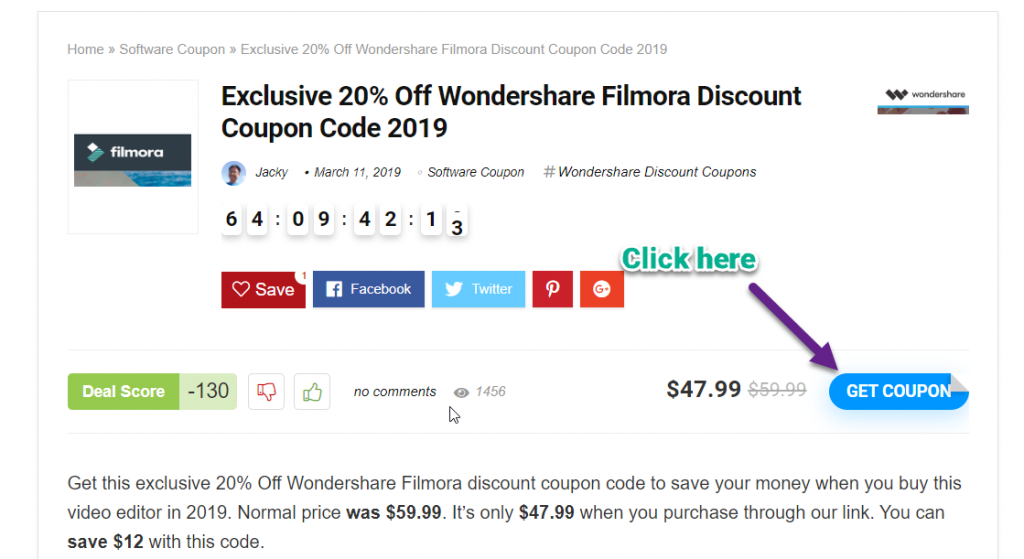 Step 2: Choose "Use Code on Page" to go to Wondershare's online store.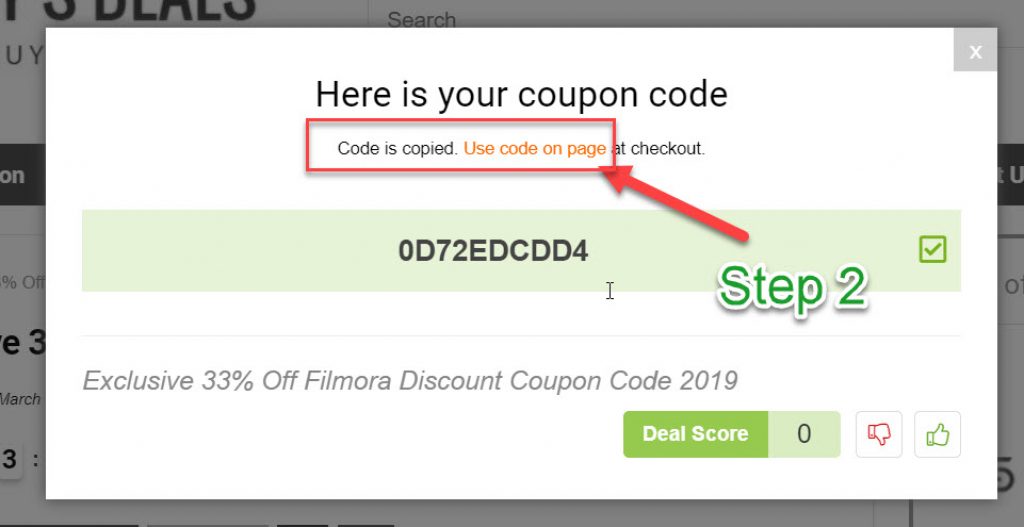 Step 3: Check the box "I have coupon code" and paste the code (press CTRL+V) on your keyboard.

Step 4: Check for new price and fill in your payment detail, then finish the order.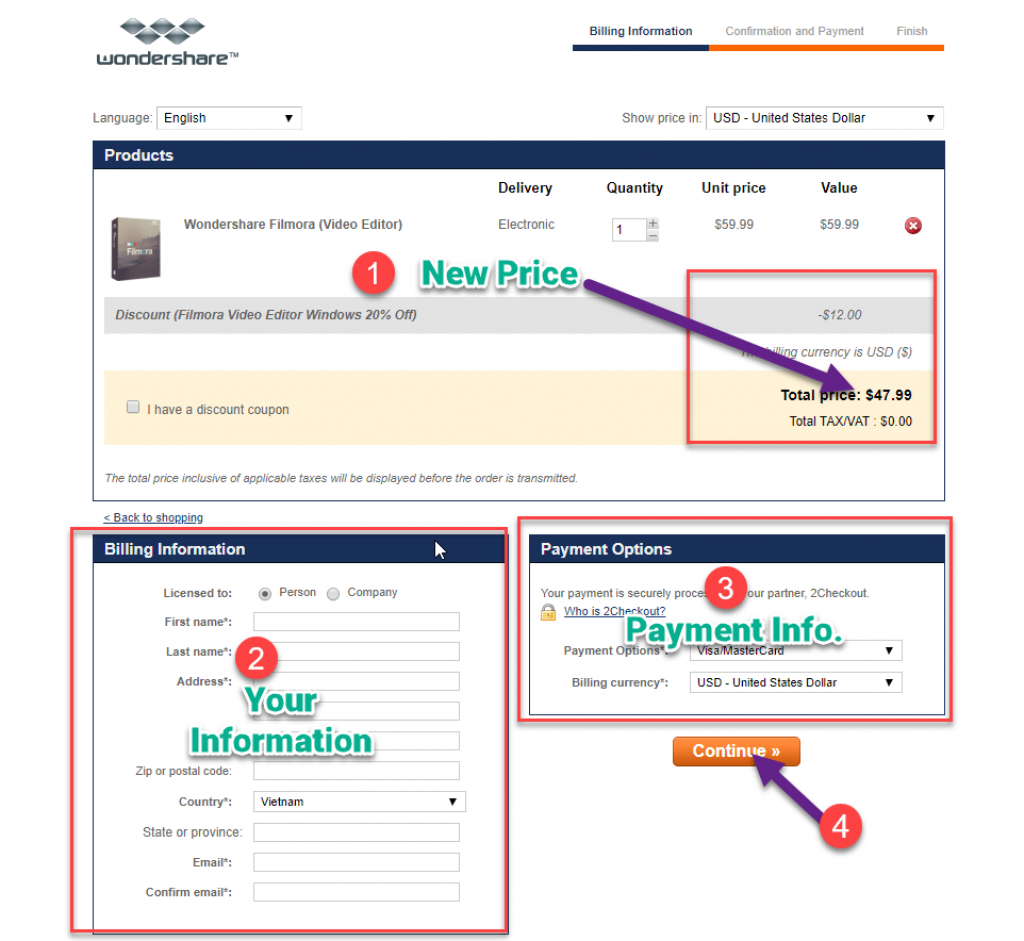 Once you finished the order, the vendor will send you the license key directly to your email address. It takes about 1-2 hours normally. If you have any problem with our code, don't hesitate to contact us any time. We're here to help!